Today was the day of the interim assessment of module 1. We had to choose from a number of given assignments to present our work.
2 committees of the school walked around your work 1 by 1 in order to give an assessment of your work that you were able to make in module 1. You could also tell a story about your work and how you did it. They also asked some questions about your work.
On to module 2!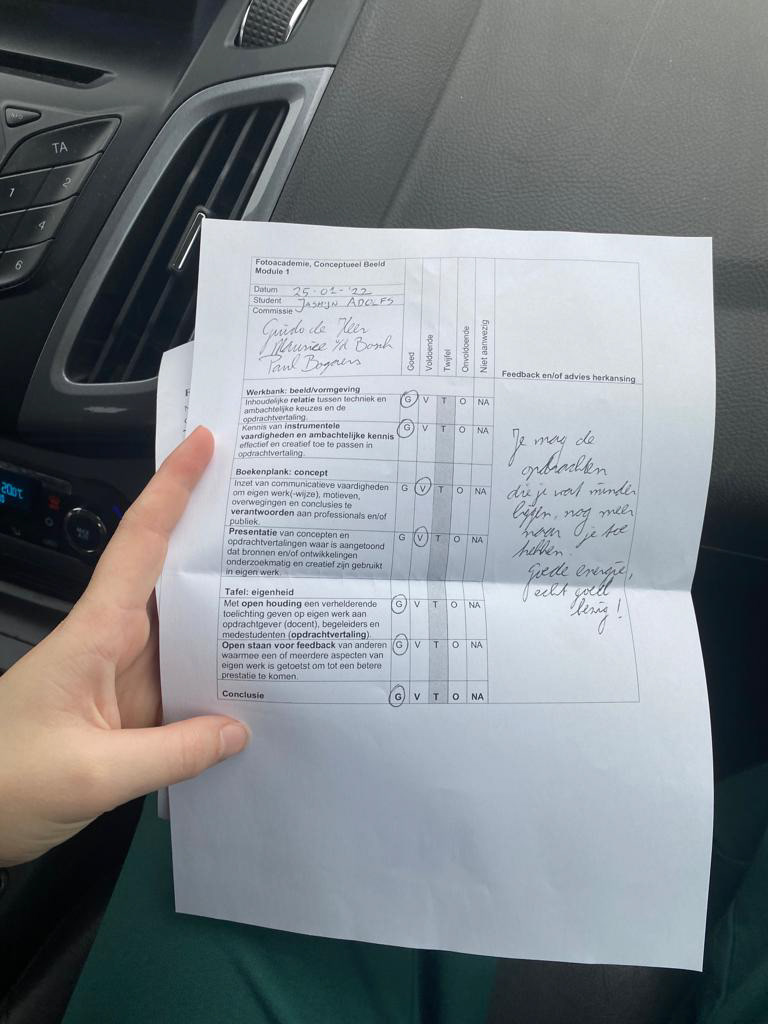 I passed this intermediate assessment with a GOOD
on to module 2
This is how I presented it for the review.